Our Top 12 Pressure Cleaning Accessories
Thu, 11/28/2019 - 13:44
Over the last few years we have had customers use their Spitwater pressure cleaners for a huge range of cleaning applications from fleet washing, to removing dried concrete from aluminium scaffolding. As a result, a massive range of accessories to improve the performance of your Spitwater in every application have been developed.
Below we have picked out our favourites, both the under estimated in their impact on productivity, and the lesser heard of.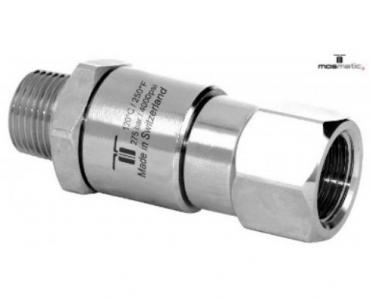 1) Mosmatic DGV Swivels
Live Rotation Under Maximum Pressure
Completely Stainless Steel
Maintenance Free
Reinforced Inner Shaft and Bearings
Why is such a small, relatively inexpensive item, first on our list? The nature of any high pressure hose requires it to be thick and stiff, making rotation of the gun to remove twists a frequent nuisance.

The amount of time and frustration this stainless steel swivel saves, makes it one of our favourite accessories.

2) Mosmatic Stabiliser Nozzle
Long Distance Point Spray
Completely Stainless Steel
Maintenance Free
Eliminates the use of Ladders/Long Lances
Never heard of Mosmatic's stabiliser nozzle? Traditionally cleaning with a high pressure cleaner requires you to be close to your target.
Not any more, this nozzle can be attached directly to any lance set-up and projects a straight line, point spray at a distance, allowing you to clean up the side of buildings or large machinery, without so much as a ladder.
3) Rotating Turbo Heads
Simulates higher Pressure
Reduces Clean Time
Maintenance Free
Ceramic Ball Bearings
Turbo heads have been around for a while but are often under appreciated in the impact they have on cleaning performance.

They work by  rapidly rotating the pressure washers spray into a  cyclic, spinning motion, simulating a far greater pressure. These are a must have accessory for any tough cleaning job, as they really cut through stubborn grit.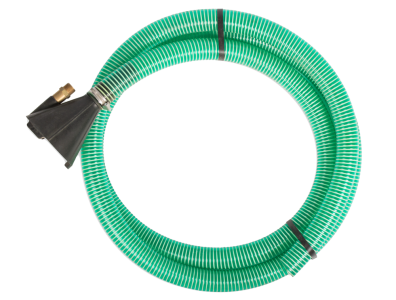 4) Sludge Pump
Fast Water Transfer
Maintenance Free
Moves up to 200 Litres Per Minute
The Sludge Pump's one of the more forgotten about pressure cleaner accessories can turn almost any pressure washer into a high flow transfer unit by simply dropping the head into the water you are trying to move & pull the trigger.
The way it works is via a venturi system which is very similar the chemical injector that comes on most Spitwater power washer.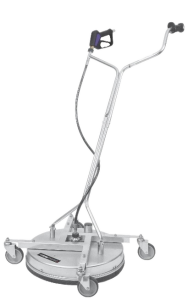 5) Mosmatic Rotary Surface Cleaner
Improves Cleaning Speed
Recovery Vacuum Port
Improves Safety
Mosmatic's Rotary Surface Cleaners allow faster and safer cleaning of large areas. Containing a housed rotating rotor arm with multiple nozzle connections.  With several models also supporting a recovery vacuum hose, surface cleaners speed up the cleaning process, reduce the environmental impact with the recovery hose port, improve safety of the operator and are designed to be adjustable for various environments.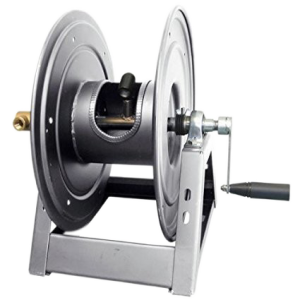 6) Hose Reels
Prevents Damage to Hose
Easy Hose Storage
Maintenance Free
Improves Safety
Hose Reels are another accessory that are often  under appreciated.  A decent hose reel both improves safety and reduces tangles in the hose. The also prevent costly damage to your high pressure cleaning hose.

Combined with a swivel, these make your cleaning job faster, more efficient, cheaper and remove the frustration  of coiling and uncoiling hoses. As a once off investment, they are a must.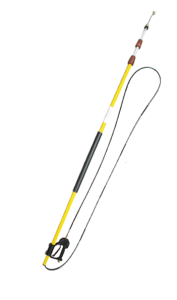 7)  Telescoping Lances
Extends up to 7 Metres
Includes Harness
Maintenance Free
Improve Pressure Cleaning Reach
Telescoping lances allow you to reach further  with your pressure cleaning lance, extending the reach of your lance  up to a massive 7 metres.
They  can also come with a harness to further improve the reach of your pressure washer. The reason we include these along with the Mosmatic Stabiliser nozzle, is because you can still use a fan spray with a telescopic lance. However they can be more awkward to transport and maneuver.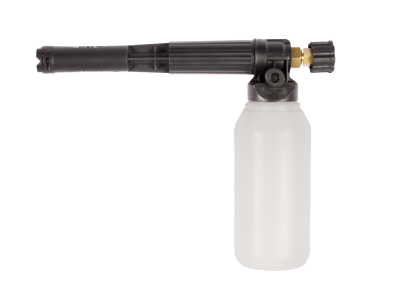 8) Foamers
Aerates your Chemical into a Foam
Improves Chemical Effectiveness
Maintenance Free
Allows Soaking in Chemical
Foamer's aerate the soap / chemical and in that manner allow it to stick and soak onto your surface.

While it may not sound that exciting, the impact on your cleaning performance, will speak for itself. Of course, they work best when paired with a good chemical like Chemform.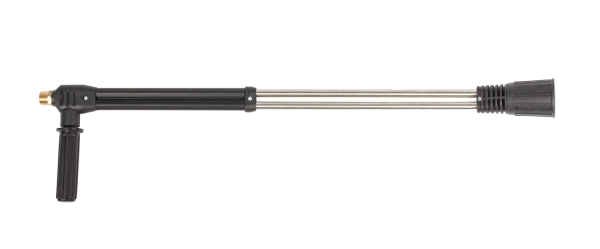 9) Dual lances
Interchange Nozzles Easily
Easy Chemical Injection
Maintenance Free
Improves Productivity
Dual lances are another staple, that are so useful, they come with a great deal of pressure washers. Designed to allow you to interchange between multiple nozzles quickly and easily, they allow you to swap from low pressure chemical to high pressure cleaning, literally with the twist of the wrist.

They are great for any cleaning where soap of chemical may be used.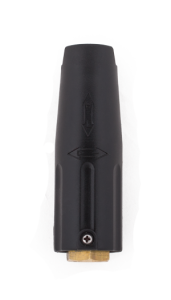 10) Multi Reg's
Easily Adjust your Water Spray
Fast Adjustment of Pressure
Maintenance Free
Improves Onsite Productivity
Multi regs are a pressure cleaning head that some take for granted, while others don't realise, they even exist. Multi regs allow you to adjust the fan and pressure of spray simply by physically rotating or pushing/pulling the nozzle.

Suffice to say this saves a great deal of time swapping between nozzles. Once you use one, you will wonder how you survived without it.
11) Sandblasting Attachment
Wet Sandblasting Kit
Fast removal of dirt/paint/rust
Easy to Use
Did you know you can do sandblasting with your pressure cleaner? Our sandblasting attachments allow you to wet sandblast using a Spitwater Pressure Cleaner.
One of the biggest benefits of Wet sandblasting over dry, is that it reduces the dustiness and the amount of clean-up of sand afterwards. Especially when you can change to a standard nozzle to wash away the sand.
12) Jetter Nozzles
Blow apart Pipe Obstructions
Fast, Reliable Drain Cleaning
Variety of Types for Particular Uses
Our plumbers favourite accessories, Jetter nozzles are designed to be connected to a Jetter hose and then pushed down a pipe, where using very high pressure, blow apart obstructions or even tree roots in the piping underground.

The number of hours of hard physical work these nozzles save our plumbing customers every day are astounding.  The only reason they don't feature higher on the list, is the specific nature of their use.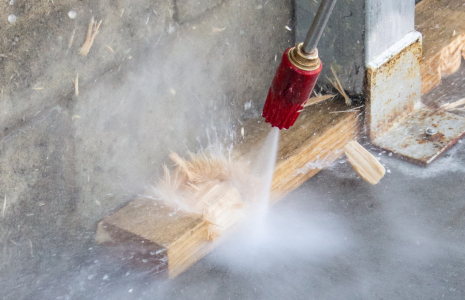 Find Out More
While that concludes our favourite 12 accessories, given the limited nature of the list, it is far from comprehensive. If you are looking for any of the above accessories, or just after advice on how to speed up your cleaning, call us on (08) 9270 0200 or you can email us here.