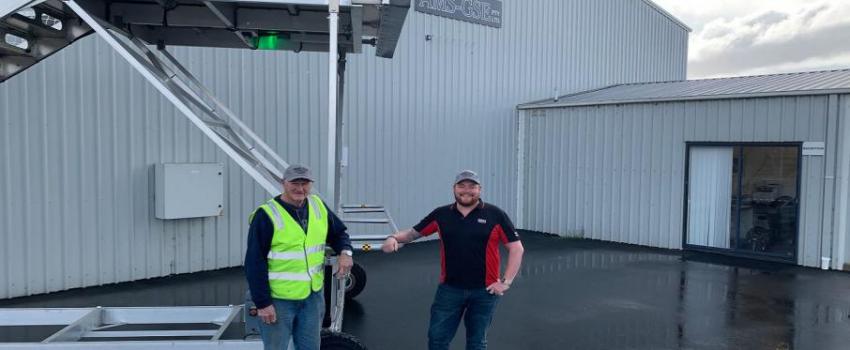 SKY HIGH OPPORTUNITIES: OEM Group Acquires Aviation Ground Support Equipment Specialists AMS GSE.
Perth industrial fabricators and manufacturers OEM Group has recently finalised a bold expansion, acquiring a global supplier of ground support equipment formerly based in Tasmania.
With offices in Perth and Karratha, OEM Group supplies the agricultural, commercial, defence, government, industrial, marine, mining, oil & gas, transport and aviation sectors with a wide range of manufactured products and services that includes high pressure cleaners, industrial vacuums and heaters. It also supplies industrial equipment like safety access work platforms, safety jacking stands and other engineered custom solutions that have been fabricated to a clients' specifications.