Your Local Pressure Cleaner Experts
For more information on our Pressure Cleaner service & repairs, contact us online or call us now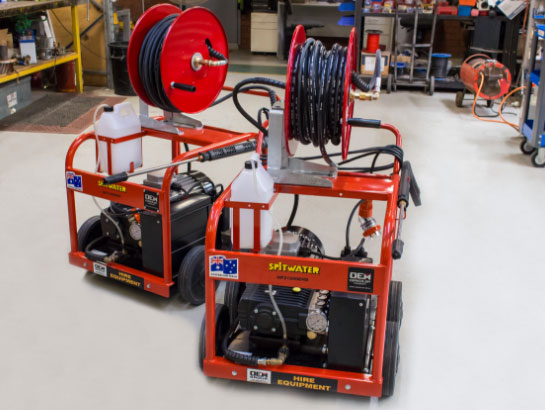 Hire Pressure Cleaners
With incredibly affordable and flexible rental terms, we offer a huge choice of Spitwater Pressure Cleaners for hire.
Over 80% of our hire units are brand new to give you and your business the latest and greatest pressure cleaning technology.
With our industrial experience, custom focus and in-house maintenance expertise, we provide the highest quality hire products in WA.