Page Description
Invest in the long term hire of a fully maintained SPITWATER pressure cleaner to minimise unexpected downtime and maximise productivity. OEM Group has a huge range of SPITWATER pressure cleaners available for hire at incredibly affordable and flexible rental terms.
By hiring a fully serviced and maintained SPITWATER pressure washer, you can forecast your yearly expenditure, saving you money and downtime.
OEM Group's years of industrial experience, custom design focus, and onsite and in-house maintenance team we provide the highest quality pressure cleaners available for hire in Western Australia.
Onsite, on time and on budget.
Paragraph
Why hire from OEM Group?
COMPETITIVE PRICES
OEM Group offers competitive pricing on our hire agreements.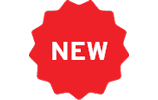 NEW MACHINES
80% of our hire fleet is new so you get the latest and greatest equipment.

SERVICE INCLUDED
Regular maintenance is included in the plan. If it breaks down, that's our worry, not yours!
Block
Why Hire a Pressure Cleaner?
We have a huge range of pressure cleaners for sale, however hiring has several benefits. Learn more about the benefits of hiring a pressure cleaner.