Paragraph
At the OEM Group, we distribute a large range of accessories which, coupling with SPITWATER Pressure Cleaners, optimise a variety of different cleaning jobs. One of the most common areas customers come looking for accessories for is vehicle undercarriages.
Vehicle undercarriages can prove difficult to pressure clean for a variety of factors frequently relating to access difficulties.
Image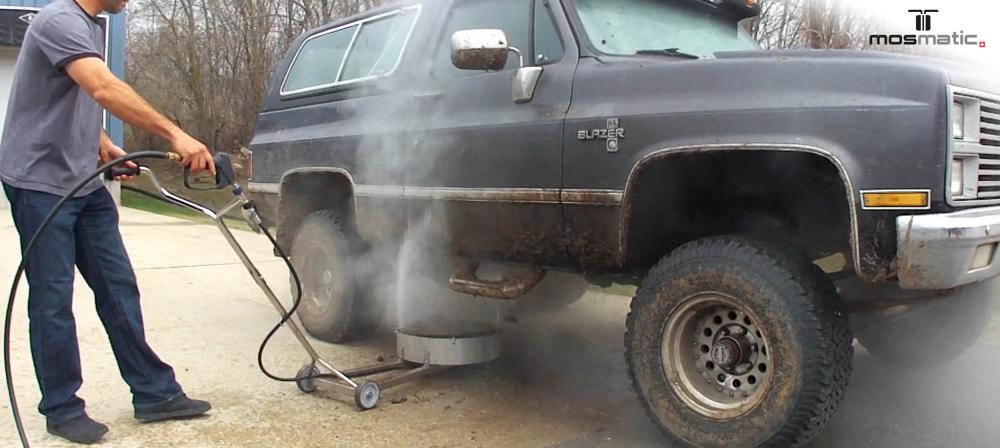 INTRODUCING THE HURRICANE PRO
With the Hurricane Pro you are not only able to clean underneath vehicles, but you also have the ability to pivot the spray deck which allows for multiple cleaning angles.
Three large flat free swivel castors make your cleaning job easier with full range of motion, allowing you to manoeuvre even on rough surfaces. Standard long-range stabilizer nozzles on the Mosmatic Hurricane Pro increases the distance and impact of your pressure washer dramatically. Use this new cleaning tool from Mosmatic with either a hot or cold water pressure washer. Although hot water is recommended for removing grease and oil.
For stationary solutions we have another answer.
TUW STATIONARY
The TUW Stationary is perfect for fixed ramp over or sub floor undercarriage wash systems.
Industrial grade stainless plates and boxes complete with quad bearing swivels and welded balanced rotor arms. The high lift wash design removes heavy debris and cleans without damage to the vehicle's undercarriage. A system sure to impress.
You can watch videos of these products at the links below.
For more information, call us on (08) 9270 0200.