Paragraph
Image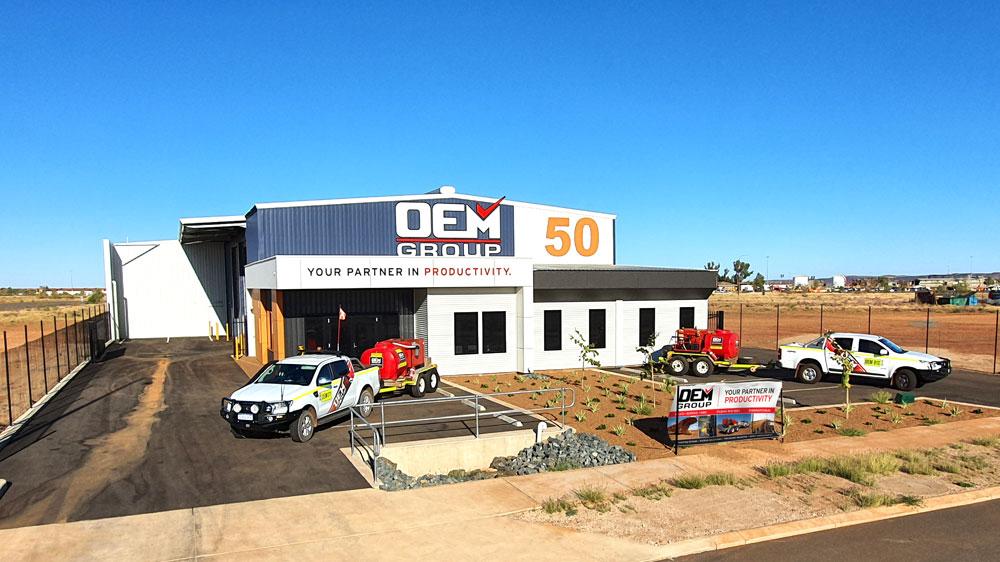 On Monday, 16 November, OEM Group will be opening their newest showroom at 50 Gap Ridge, Karratha. The modern 1,500 sqm facility is intended to further expand and develop OEM Group's presence in the Pilbara. 

Business Development Manager, Ryan de Mol says "We are excited to have a base set up in the Pilbara to introduce our capacity for pressure cleaner hire & servicing, onsite asset management & onsite repairs, and custom design fabrication within Western Australia. OEM Group's awakening in the Pilbara is massive step forward and shows we are here for the long term to support our local partners."

"OEM Group has many clients in the Pilbara, so having a local hub will mean a quicker turnaround and response time as well as a local, more personal experience."
OEM Group is very proud to be the exclusive WA Distributors for SPITWATER Pressure Cleaners, JETFIRE Space Heaters and Diacon Conveyor Guards, as well as the manufacturers of Steprite Safety Access Platforms, Jackrite Jacking Stands, Westchock Wheel Chocks and fit-for-purpose custom designed solutions. They will also offer specialised services such as Asset Management and long term pressure cleaner hire to help clients improve their productivity.

The new showroom will be managed by Admin and Sales Coordinator, Renee Buxton. A Karratha local, Renee has a professional background in the mining industry and is a great asset to OEM Group's clients based in the Pilbara.

OEM Group is also hosting a KDCCI Business After Hours event at the new location, which will double as a Grand Opening of the Karratha location on 16 December. This free event will give attendees the opportunity to win one of two 10-120C SPITWATER Pressure Cleaners. Registration is open now on the KDCCI website.