Paragraph
THE PROBLEM
The maintenance of Fin Fans was the issue - every time this necessary replacement work was done, production stopped and pricey scaffolding was erected. To erect and disassemble the scaffolding also added significant time to the job.
Image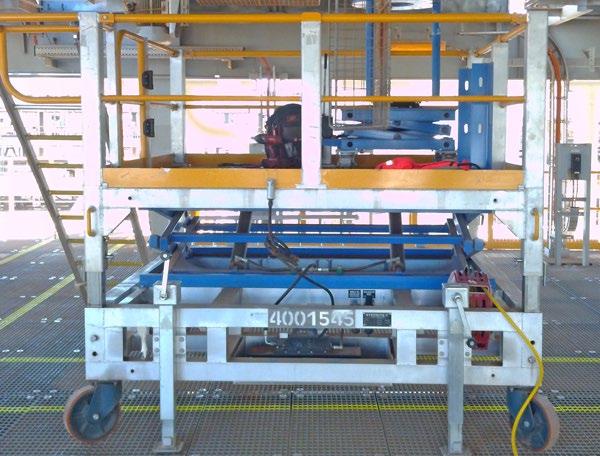 THE SOLUTION
We designed and built a custom-made platform. The change-over of Fin Fans is now faster, easier, and much safer. The tailor-made platforms - we built 13 of them -  are entirely hydraulic and totally compliant with the clients on-plant requirements.
THE BENEFITS
With no need for scaffolding, the operation is much safer and faster - the maintenance workers can position themselves exactly where they need to be. The client is extremely happy; we helped slash days off their operational downtime.
Even more, they now own a versatile asset - they've since found a variety of uses for the platform around the site.
Image