Paragraph
OEM Group can custom design a fit-for-purpose industrial cleaning solution exclusively designed to your requirements.  
Powdered by genuine Australian-made Spitwater Pressure Washers, our custom pressure cleaners are designed and manufactured in Western Australia using high quality parts. Our large range of pressure cleaners include hot or cold, and diesel or petrol powered machines to fit your specifications.
Whether it is a trailer-mounted, a skid-mounted pressure cleaner or even a custom wash bay pressure cleaner, we special build pressure cleaners to suit your industry. We have supplied custom pressure washers to the mining, oil & gas, transport and construction industry and custom wash bays for workshops and warehouses.
Specifications can include access platforms, onboard water tanks, multi-hose configurations and custom accessory fittings. We also offer custom storage solutions and layouts to increase your productivity.
Our special build trailers are mine-spec compatible for the toughest remote mine sites and extreme conditions. We have a range of mine-spec trailer pressure cleaners available for purchase – if you need further innovation, contact us today.
Image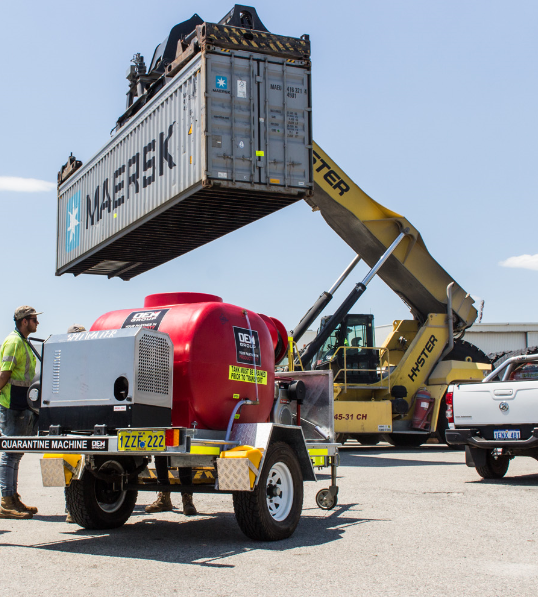 Block
Get in Touch
Find out what OEM Group can do for you.