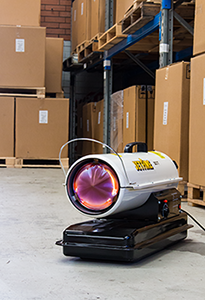 Jetfire Area Heaters.
Area heaters provide instant, reliable and efficient heating. Their main applications include heating of warehouses, workshops, garages, factories, transport terminals, breeding sheds and greenhouses; they can also be used for drying and curing materials in the building, agricultural and other industries.
Jetfire heaters are direct fired diesel and also include radiant models. Jetfire heaters are specifically designed to provide instant, reliable heating. Suitable for a range of industries, to optimise your productivity.
If you need further knowledge or are just looking for a specific part then please contact us.