Remember when conveyor spillage was accepted?
Fri, 12/06/2019 - 16:21
A new era in safety is here
One of Earth's rarest elements, every ounce of Lithium must count. That's why, when a world-leading producer needed its conveyor system upgraded - to safely and cleanly transport the precious ore at their operation south of Perth - they called the leading Conveyor Guard specialist in WA.
Ryan de Mol, Product Development Manager at OEM Group, said "this expanding Lithium operation Is central to WA's readiness for the global growth in batteries, renewable technologies and renewable energy sources into the future".
"A long-established mining operation, they recently expanded their processing facilities on a big scale, including the upgrade and construction of new conveyor belts. Our job is to help these conveyor belts to transport the ore as safely and securely as possible" explained Ryan.
Conveyor spillage not only reduces output, it's a serious safety issue – under drop-zones and for the clean-up crew too. So, for productivity and the safety of the work force, it's vital that ore carried on a Conveyor belt stays on the belt.
"As the exclusive WA supplier of the unique Diacon Conveyor Guard System, OEM Group was called to the job early, meeting onsite to discuss this client's site-specific challenge" said Ryan.
"Our aim is always to provide the most effective solution to suit the individual scope of each site" he said. "There's no such thing as on off-the-shelf conveyor system. Likewise, our safety solutions are custom designed."
"From the length and number of conveyors, to the angles and gradients, every set-up is different. So, collaborating closely with the Diacon team, our conveyor guards are digitally measured and tailor-made ensuring a fit-for-purpose solution" Ryan explained proudly.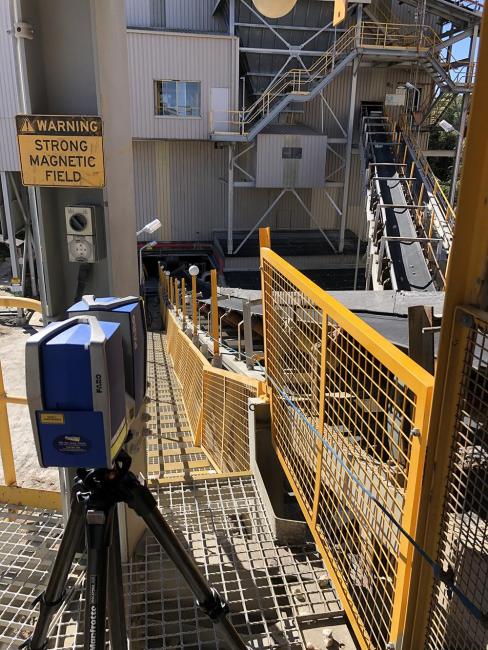 With the experts from Diacon Australia, a 3D scan of the entire conveyor system is completed to ensure exact measurements. The end result is a bespoke spillage guard system perfectly suited for the Lithium operation: designed, manufactured and installed on time and on budget.
To see some of the install process, watch the video here.  Or to learn more, visit our diacon page: https://www.oemgroup.com.au/diacon
The OEM Group thrives on challenges like this Lithium project. Much more than the average contractor, with OEM Group in your supply chain, you gain a true partner in productivity.
Whether you're upgrading existing conveyors – or building a new system – spillage should no longer be accepted as an occupational hazard. Instead, create the safest and cleanest conveyor system possible - call OEM Group, your partner in Productivity, on 9270 0200.